Personal Development
Introduction
"I have come that you may have life and have it to the full." John 10:10
Personal Development at EPCHS is part of everything we do. Our aim is to provide students with the knowledge, skills, dispositions and habits to promote and support them in leading healthy, happy and fulfuling adult lives. We are ensuring they are understanding of their safety, beyond the school gate.
This is experienced through our gospel values which define the schools ethos. Promoting dignity and self-worth, recognising achievement, promoting justice and peace, sharing in the life of the community, encouraging tolerance, patience, forgiveness and trust, while ensuring a genuine concern for empathy, cooperation and understanding.
Through the teachings of Jesus Christ, we will as a school provide opportunities to learn more than before and engage in the challenges of a 21st century world with positivity, character and resilience.
For this to happen, we focus on the principles of our intent:
Is it right for our school and pupils – ALL pupils will be engaged through accessible learning opportunities, the culture and aspirations of those in our community are taken account for, it is supportive of families and generations.
It has heart – It is whole school developed, not just singular lessons but holistically developed for the school and its gospel values.
It is coherent – Flow is essential, it is live, pro-active and developmental: as students develop the personal development programme develops with them.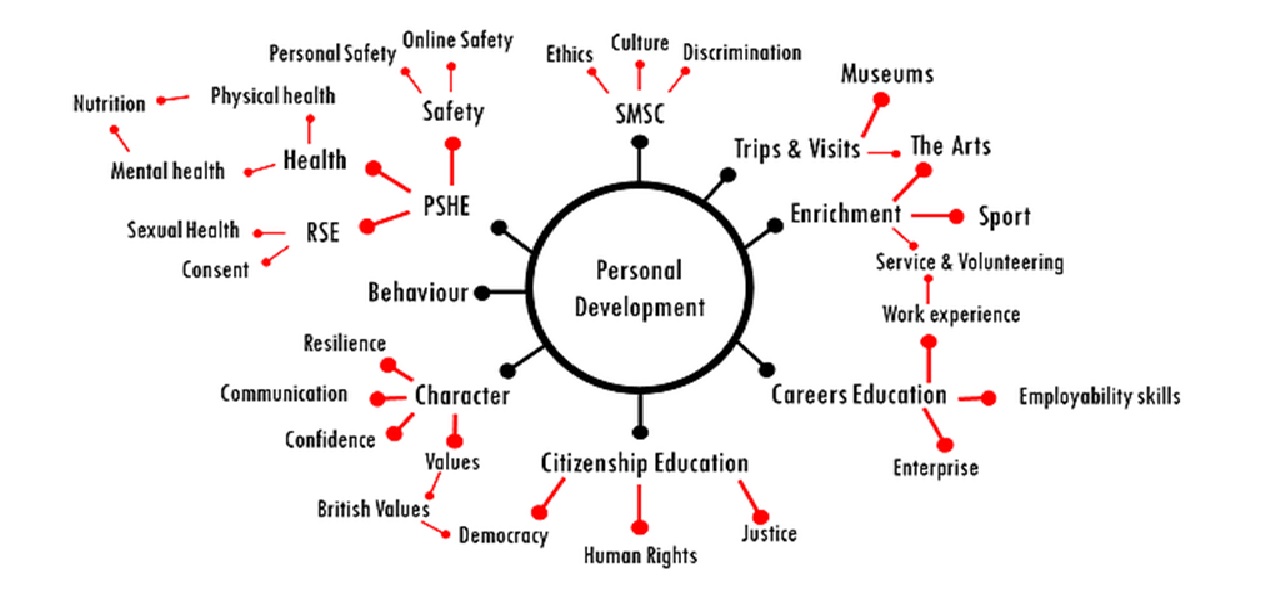 Personal Development lessons take place during Week 1, Monday, Lesson 1 on a fortnightly basis on a half termly rotation.
 

MONDAY LESSON 1

Year 7

Year 8

Year 9

Year 10

Year 11

Autumn 1

Team Building

Citizenship

Careers

Wellbeing

RSE and SMSC

Autumn 2

Safety

Wellbeing

Citizenship

RSE and SMSC

Careers

Spring 1

Citizenship

Team Building

RSE and SMSC

Safety and Careers

Wellbeing

Spring 2

RSE and SMSC

Careers

Options Advice

Wellbeing

Safety

 CITIZENSHIP

Revision Techniques

Summer 1

Careers

RSE and SMSC

Safety

Citizenship

Examinations

Summer 2

Wellbeing

Safety

Team Building

Careers

Employability Week

 
Personal Development is also a large aspect of other areas within our school's life…
Retreats – Every year group with take part in a retreat to support our strong catholic ethos and spiritual curriculum.
Assemblies – Throughout the course of the year assemblies are calendared and are topical and supportive of our develop program.
Form Time Activities – To support form tutors in taking personal development beyond the timetabled lessons, activities are organised at suitable times of the year to enable a deeper understanding is gained.
Team Building Days or Residentials – students will have the opportunity to take part in a number of exciting excursion designed to develop the student beyond the classroom.
Other activities – Humanutopia, STEM, Crossed Lines Performance, Cheshire Police, Royal Marine Commandos, Everton in the Community and much more!
Applied Learning and Educational Visits – Within all learning and visits organised within the school, there is an element of Personal Development and cultural capital.
To find out more please speak to our Assistant Headteacher for Personal Development, Mr M. Hughes or email…mailto:mch@email.epchs.co.uk