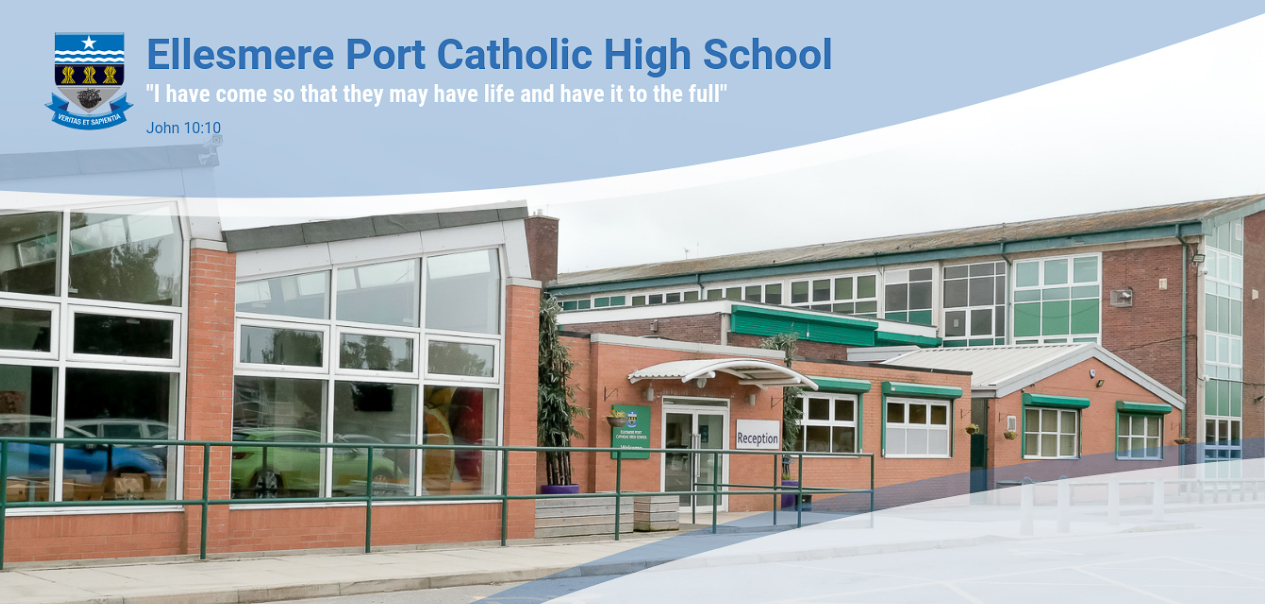 Due to the pandemic, we have had to plan differently this year for our Presentation Evening. It is still hugely important to recognise the achievements of all our students during the 2019-20 academic year.
In addition to sending home positive affirmation postcards, we have also produced a short video to highlight these achievements. We hope you all enjoy it.
Welcome to Ellesmere Port Catholic High School
Congratulations to our students, families and staff, our school attendance is currently at 94.2%, this is an amazing achievement. Together small pebbles make big ripples, and everyone is playing their part. Well done…keep it up and lets push for 95%!
An introduction to the 6th Form – PPT Booking Form for 6th Form
Expectations of students self isolating
Whole School Blended Learning Policy
**VIEW OUR ONLINE OPEN EVENING HERE**
Our admissions are now open for September 2021
Please apply for a place at Ellesmere Port Catholic High School through your local authority. The closing date for Cheshire West and Chester secondary school applications is 31st October 2020. We welcome students of all faiths, or none but please note that proof of baptism is essential for Catholic applicants. Copies of Baptism certificates should be submitted directly to the school via email only, to the Admissions Officer Emma.Lyth@epchs.co.uk by 30th November 2020.
Advice for Parents – Stay at home guidance for households with possible coronavirus infection