We wish all our school community a very relaxing and restful summer break. We look forward to welcoming you all back in September!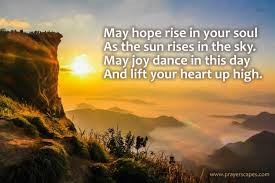 Return to school arrangements for September
**Years 7, 11, 12 and 13 return Thursday 2nd September**
**Years 8, 9 and 10 return Friday 3rd September**
Testing will be done for students for whom we have consent. All students are to arrive at school at the time specified below in full school uniform (including those who have not consented to testing).
Thursday 2nd September
Year 7s come in through Reception and can be directed to the Gym throughout the morning.

Year 11s come in through Student Services and then directed to the Gym.

Year 12/13s come in through Reception and directed to the Gym.
08:45: 7B + 7J + 7K
09:45: 7Mar + 7O + 7T
11:15: 7Max + 7A
13:00: 11B + 11J + 11K
13:30: 11Mar + 11O +11T + 11A
14:00: 12B + 12O + 12K
15:00: 13A + 13J + 13Max
Friday 3rd September
Year 8s, Year 9s and Year 10s come through Student Services.
08:45: 8B + 8J + 8k + 8Mar
09:45: 8 O + 8T + 8Max + 8A
11:15am: 9B + 9K + 9T
13:00: 9J + 9Mar + 9O + 9A
13:30: 10B + 10J + 10K
14:00: 10Mar + 10O + 10T + 10A
Parents of students in Years 8, 9, 10, 11, 12 and 13 can update their consent for testing via the Arbor Parent App – Please contact admin@epchs.co.uk if you need your account to be re-set.
Parents of our new Year 7 students will need to provide their consent via the link that has been sent out via email. You have access to the Parent Portal and will receive log in instructions when your child starts with us in September.
Parent Letter – Lateral Flow Testing Student Letter – Lateral Flow Testing
EPCHS – Covid-19 Testing Privacy Statement Testing in Secondary Schools and Colleges – FAQ's
Sixth Form Next Steps Presentation July 2021
**VIEW OUR ONLINE OPEN EVENING HERE**
Advice for Parents – Stay at home guidance for households with possible coronavirus infection
Covid Recovery Plan & Risk Assessments EPCHS Visitors Code of Conduct – COVID 19 Protocol
COVID-19 Home Testing Information: Students and Staff